2021 Business Technology Buying Guide
When buying new computers for your business it is important to understand what features are actually important and should influence your decisions in 2021.
How often should I replace my business hardware?
Modern hardware is fairly robust and reliable. If you buy an adequately specced device that is correctly configured at initial deployment then you should expect to get:
Laptops
3 to 5 years depending on physical conditions. Laptops batteries tend to lose the ability to hold charge, but can be easily replaced. Laptops used in conditions with excessive dust or moisture should be cleaned regularly including vacuuming the fan inlets.
Ultra Mobile devices do not last as long as general purpose business laptops due to build quality.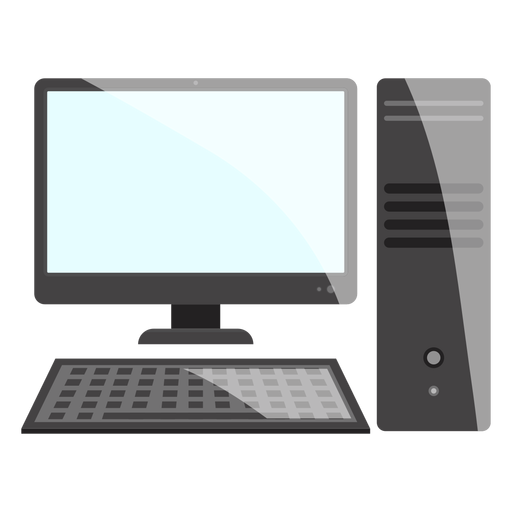 Desktops
5 years. Large form factor desktops should be able to last 5 years. Fans are the most likely parts to fail, and can be replaced very easily and cheaply. Power supplies are the second most likely component to fail and can again be replaced with little issue. A desktop can also be upgraded with additional RAM, storage and other components, extending the life of hardware.
Most issues we see with older desktops are due to configuration issues, bloatware, malware, network problems or lack of storage, which can be avoided through regular maintenance.
All-in-one devices have a shorter life span, as do the mini form factor devices.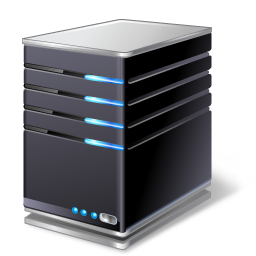 Servers
Modern servers are built with redundancy in mind and can easily last 5 years in proper conditions. Mechanical disks will fail with relative frequency, but are hot-swappable so do not incur downtime. Most servers now come with solid-state storage which has a lower rate of failure and are also hot swappable. Power supplies will also fail but are usually redundant, and it is now best practice to run servers in a cluster, so a complete failure of one server will not cause an outage.
Most businesses are looking to the cloud (private and public) to replace their onsite servers, however this is not always a good option for regional businesses.
Purchasing used server hardware is a good option, as it is usually very inexpensive and the risk of failure can be mitigated via running in a cluster with planned disaster recovery.
Server software licensing is traditionally the most expensive aspect of a new infrastructure purchase, however there is almost no need to run WIndows servers any more, as there are many great free and open-source Linux operating systems that will meet the needs of business without changing how end users operate.
Linux runs most of the worlds servers and is proven stable, reliable and powerful at scale.
---
---
What to look for when purchasing new hardware
RAM
Also known as memory, this is the most important factor for how a device will perform. Every time you open a program it runs in RAM – If you tend to have a lot of programs (or browser tabs) open concurrently then you need a lot of RAM. 
The good news is that RAM is continuously getting less expensive. At the time of writing 16GB is an appropriate amount of RAM, although for particularly heavy users a jump to 32GB is not unreasonable.
Disk
This is where data is saved. All that matters in this environment is that the disk is solid-state (SSD). In a business, company data should be stored on a secured, backed up, central storage server and not locally to the disk. As long as there is enough space to run the operating system and software, then any more is just a waste. 128GB to 256GB is suitable for most businesses. 
---
CPU
Also known as the processor, this component is responsible for performing the calculations that make computing possible. In general the faster the CPU, the faster a computer can complete tasks. Most CPUs now are multicore, meaning they can complete multiple tasks concurrently. 
In most business environments however, users never come close to using the capacity of their processors, and so there is really no need to get a top of the line component.
For the budget conscious, an AMD Athlon 220GE will give the user a speedy experience for general use (Word, Excel, Accounting products, internet usage etc.).
For power users who work with a lot of large spreadsheets with complex macros and hundreds of thousands of rows of data, then an upgrade to an AMD Ryzen 5 will probably be adequate.
Laptops should also have a Ryzen 5, as they deliver a lot of punch while using less power and generating less heat than lower specced models.
Engineers, graphic designers, video editors, scientists and "gamers" will find their processing needs are a lot higher. The current fastest processor available is the AMD Ryzen 9 5950X.
---
Graphics Card
Unless you are doing video editing, fluid dynamics modeling, 3d animation, hard-core gaming or some other graphics intensive application, then the need for a graphics card is fairly limited.
In most business cases, whatever graphics card is supplied with the device will more than meet the needs of the user.
Monitors
When purchasing an external monitor here are our recommendations:
The screen size must be at at least 24″ for general business use.
The aspect ratio must be 16:9 as most applications are optimised for this ratio.
The resolution must be at least Full HD (1080p, 1K). 2K and 4K screens are really only necessary in specialist applications.
Most users need at least two screens, however it is now common for users to have three. Most modern desktops and laptops will support 3 screen simultaneously without the need for special hardware.
When purchasing a laptop, The screen size needs to meet your use requirements:
The small the screen size, the more "portable" the device, however
Screens under 15″ usually mean the keyboard is not full sized.
he aspect ratio must be 16:9 as most applications are optimised for this ratio.
The resolution must be at least Full HD (1080p, 1K).
Touch screens really only have limited use cases. Does your use case require a touch screen? if not a touch screen may have negative impacts such as faster battery drain, higher costs, heavier and performs poorer in direct light.
Operating System
Windows is still the dominant operating system for businesses. Windows 10 is "rolling release" meaning that there will not be a Windows 11, as Windows 10 will update seemingly forever. 
Businesses should however purchase Windows 10 Pro, as this has several key features such as being able to join a domain, management of updates, and better privacy and security features.
Depending on your business requirements however, there are many alternative operating systems – with ChromeOS and several Linux distributions having come a long way in recent years to provide a lower cost, productivity focused platform for specific use cases – introduction of alternative operating systems needs to be approached carefully and make sure that it aligns with your business goals.
Office Suite
Microsoft Office is still the industry standard office suite and the primary push seems to be towards Office 365. 
Office 365 is "rolling release" and is paid for monthly as a subscription. While this model means a lower upfront cost, it doesn't necessarily make sense over the long term.
Office 365 Apps (Without exchange online or other services) cost $12 per month per user, however Microsoft also sells Office 2019 Home & Business (Excel, Word, Outlook, Powerpoint) which is a one time purchase price of $321 in our store, and has support at least until October 2025. 
If you were to purchase a new Office suite in January 2021 and used it until October 2025, Office 365 ends up costing $684, more than twice the cost of Office 2019 for the same features.
Desktops
Desktop computers are overall less expensive than laptops while offering better performance. They do however lack the mobility factor that makes laptops so appealing.
Desktops can usually be easily upgraded and generally have a longer life expectancy then than mobile devices.
Desktops come is multiple form factors – The tiny desktop machines while cute and discrete are not necessarily a good buy for business. Smaller devices are not as efficient at dissipating heat, and it is not always possible to upgrade components such as RAM or storage. They also are more likely to suffer hardware failures due to dust collecting directly on the components.
Unless you have space restrictions, a medium to large form-factor desktop is a better long term purchase.
Laptops
Laptops meet the needs of users who are on the go for their work, or want to work remotely.
When considering a laptop purchase, think about how it will be used in your business. Coupled with a laptop dock, an external keyboard, mouse and a few decent monitors you get a fully functional desktop experience and the ability to unplug one or two cables and take work remote.
Along with the specification recommendations outlined above, the brand of a laptop and subsequent build quality should be considered.
Dell and HP are the current enterprise market leaders. They generally have the best build quality as well as the best warranty and after-market support. However in general all laptop manufacturers have been working hard to catch up.
Be aware that most manufacturers have a business line and a consumer line and there can be big differences in terms of performance and reliability.
All laptops seem to come with excessive bloatware preinstalled. Properly setting up and configuring the laptop before you start using it
---
If you have any questions about hardware and software purchasing get in touch with us!