How scammers use your good name to do bad things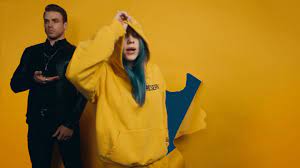 As a technology company, we often get approached by businesses and individuals looking to purchase some new computers or other tech products.
Recently I was quite excited to see a request for quote from the Australian Catholic University who were chasing pricing on a bulk order of new laptops.
ACU is not a customer of ours (however we would love them to be!), but we supply hardware to anyone that needs it and make a buck or two in the process.
The scam…
The email I received:
Now first of all, the Australian Catholic University are all over it and already have a scam warning for this very email up on their website and second of all, this kind of scam can happen to any business.
There are plenty of ways to tell this email is not legitimate, but most of the time nobody slows down enough to check. And besides, all they wanted is a quote for hardware pricing. We have all our pricing on our website, so it is hardly a state secret.
So I sent them a reply email with our online store information and had an almost instant reply in return:
Now for those wondering what the grift is, the scammer wants me to sent him 12 laptops with 30 day payment terms. I actually ran up an official quote and sent it through with the hope that I would get a purchase order in reply. I suspect that the PO would have a shipping address on it that didn't have anything to do with ACU, and I also suspect that I never would have been paid should I have sent the laptops.
Sadly I never got the PO. I was hoping to get the shipping address so I could have then tipped off the police. Although chances are the address would have been impossible to link to the scammers in one way or another.
The fall guy…
Apparently I had been speaking with Andrew Dowling in procurement. A quick google search shows me that Andrew is in fact a very real, and very accomplished individual with his very own profile loud and proud on the ACU page.